Somehow, great food tastes even better when there are more people around to enjoy it. And whether you can't, or just don't want to cook for everyone, Cowboy Chicken can help. We can take care of everything from backyard parties, office lunches, school or church events, to sales meetings. Big or small. Our wood fire rotisserie chicken can be paired perfectly with our wide selection of sides, salads, sandwiches, and even drinks and deserts to create the perfect menu for your event.
Cowboy Chicken
SALADS & BOWLS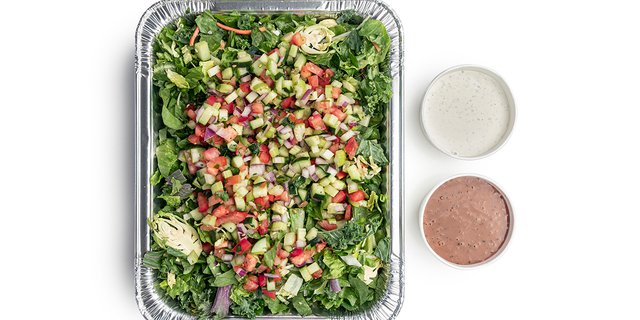 Served with your choice of dressing.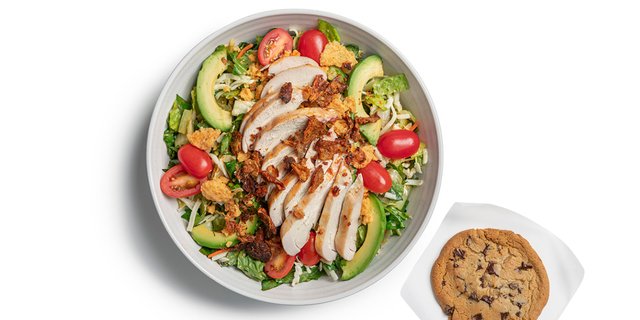 Each box includes your choice of salad & a chocolate chip cookie.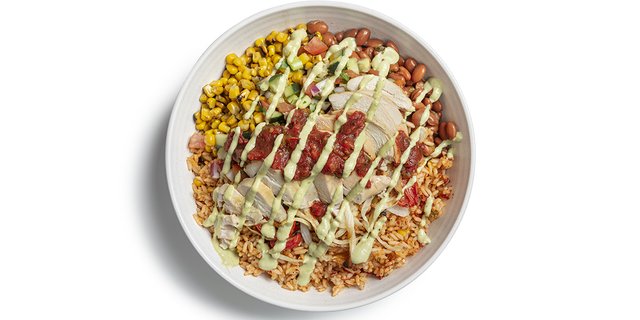 Each box includes your choice of bowl.
SANDWICHES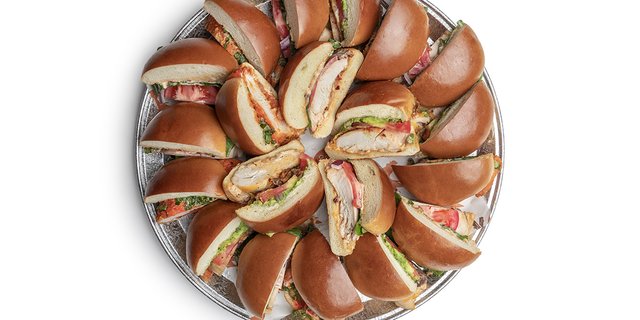 Includes 3 original chicken sandwiches, 4 Buffalo chicken sandwiches, 3 Laredo sandwiches, and your choice of side.
ADD-ONS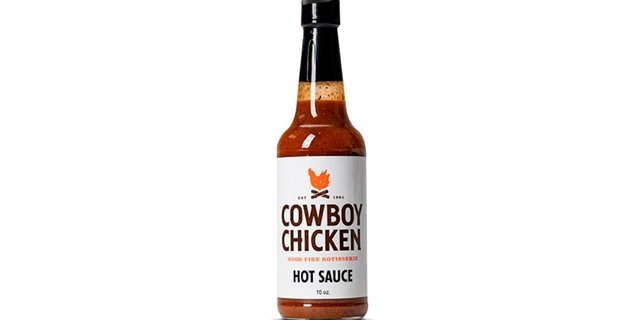 With your choice of sauce.